Friendship Phrases and Friendship Sayings
We've selected the very best friendship phrases, sayings, and quotes, from a huge number of sources. Here are the greatest quotes on friendship, from some of the most inspirational people who have ever lived, including Kahlil Gibran, Ralph Waldo Emerson, Joseph Addison, and George Eliot.
---
Mencius Friendship Phrase:
"Friendship is one mind in two bodies. Unknown Friends are the siblings God never gave us."

Katherine Mansfield Friendship Thought:
"I always felt that the great high privilege, relief and comfort of friendship was that one had to explain nothing."

Joseph Addison Friendship Saying:
"Friendship improves happiness, and abates misery, by doubling our joys, and dividing our grief."


H. Jackson Brown, Jr. Friendship Message:
"Life is slippery. Here, take my hand."

George Eliot Friendship Thought:
"Oh, the comfort, the inexpressible comfort of feeling safe with a person, having neither to weigh thoughts nor measure words, but pouring them all out, just as they are, chaff and grain together, certain that a faithful hand will take and sift them, keep what is worth keeping, and with a breath of kindness blow the rest away."

Kahlil Gibran Friendship Phrase:
"Friendship is always a sweet responsibility, never an opportunity."

Old Friendship Saying:
"Good friends are like stars. You don't always see them, but you know they are there!"

Friendship Message from an Unknown Author:
"If you're alone, I'll be your shadow. If you want to cry, I'll be your shoulder. If you want a hug, I'll be your pillow. If you need to be happy, I'll be your smile. But anytime you need a friend, I'll just be me. "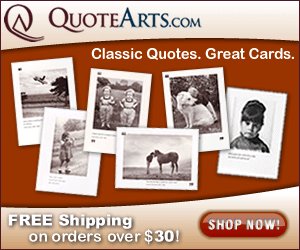 Charles Caleb Colton Friendship Saying:
"True friendship is like sound health; the value of it is seldom known until it be lost."

Ralph Waldo Emerson Friend Saying:
"The glory of friendship is not the outstretched hand, nor the kindly smile, nor the joy of companionship; it is the spiritual inspiration that comes to one when he discovers that someone else believes in him and is willing to trust him with his friendship. "

Friendship Phrase from an Unknown Author:
"Friendship isn't a big thing - it's a million little things."

Henri Nouwen Friendship Thought:
"The friend who can be silent with us in a moment of despair or confusion, who can stay with us in an hour of grief and bereavement, who can tolerate not knowing, not curing, not healing and face with us the reality of our powerlessness, that is a friend who cares. "


Frances Ward Weller Friend Saying:
"A friend can tell you things you don't want to tell yourself. "

C.S. Lewis Friendship Saying:
"Friendship is unnecessary, like philosophy, like art.... It has no survival value; rather it is one of those things that give value to survival. "

Thomas Fuller Friendship Phrase:
"A good friend is my nearest relation. "

Check out our other, related lists of the very best quotes: