Inspirational Quotes with Pictures and Colorful Backgrounds
We've been publishing inspirational quotes for over 7 years, and we've certainly found a great collection of favorite quotes - our, and those of our fans. On this page, we've combined our favorite inspirational quotes with pictures or visually appealing backgrounds, to help make those quotes even more memorable. Hopefully, you'll find some new favorites among these, and share your favorite quotes with pictures with your friends, on whatever social or physical media appeals to you.
Enjoy!
---
Our Facebook Fans' #1 Favorite Inspirational Quote from our InspirationalSpark Facebook Page: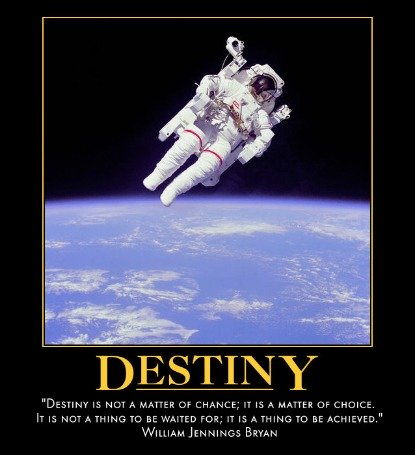 "Destiny is not a matter of chance; it is a matter of choice. It is not a thing to be waited for; it is a thing to be achieved."

Inspirational Quote on Holding On, from Franklin Roosevelt: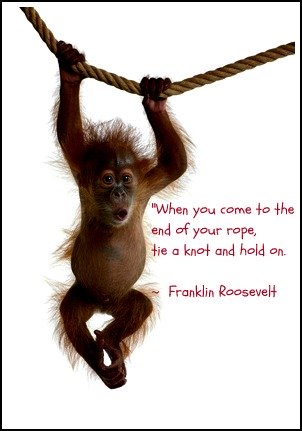 "When you come to the end of your rope, tie a knot and hold on."

Classic No Limitations Quote on Life: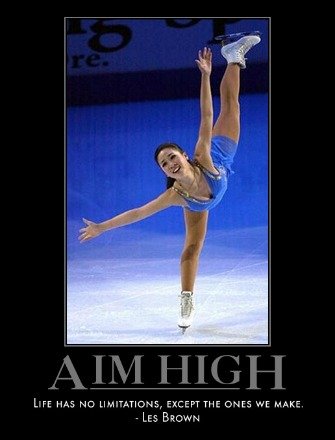 "Life has no limitations except the ones we make."

Great Ann Landers Quote on Helping Others and Character: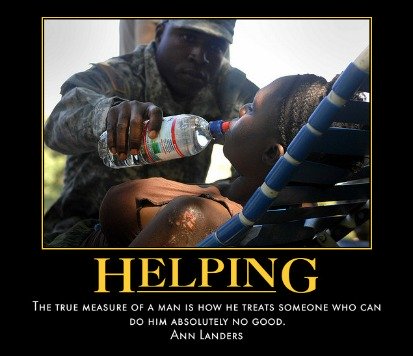 "The true measure of a man is how he treats someone who can do him absolutely no good."

Classic Quote on Taking Risks: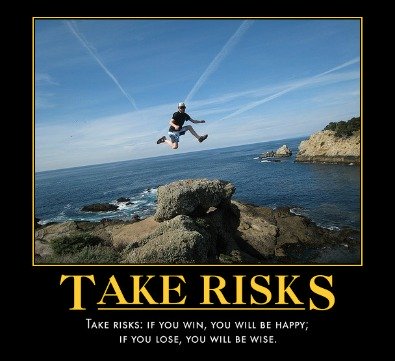 "Take risks: if you win, you will be happy; if you lose, you will be wise."


Classic Quote on Thought Becoming Reality, from the Buddha:
"All that we are is the result of What we have thought. The mind is everything. What we think, we become."

Great Advice Quote on Appreciating the Little Things, from Robert Brault: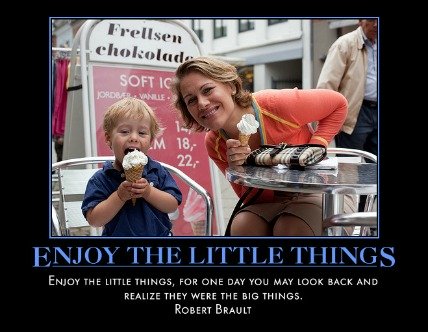 "Enjoy the little things, for one day you may look back and realize they were the big things."

Classic Motto on Just Doing It, from Yoda: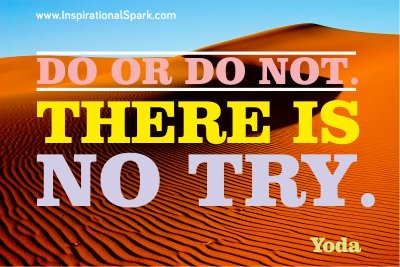 "Do or do not. There is no try."

Great Quote on Overcoming Obstacles that Get In Your Way: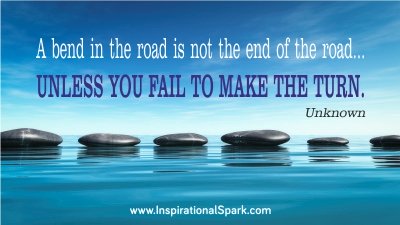 "A bend in the road is not the end of the road...unless you fail to make the turn."

Classic, Funny Quote on Being Yourself, from Oscar Wilde: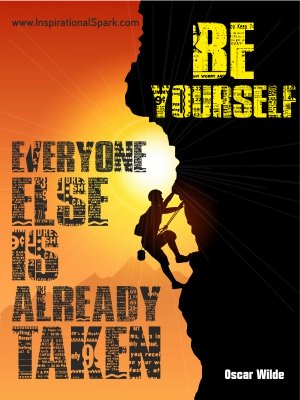 "Be yourself. Everyone else is already taken."

Fun Photo and Quote about Finding True Joy in Life: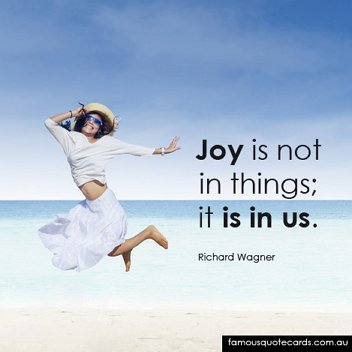 "Joy is not in things. It is in us"

Great Quote on People With Huge Dreams of Changing the World: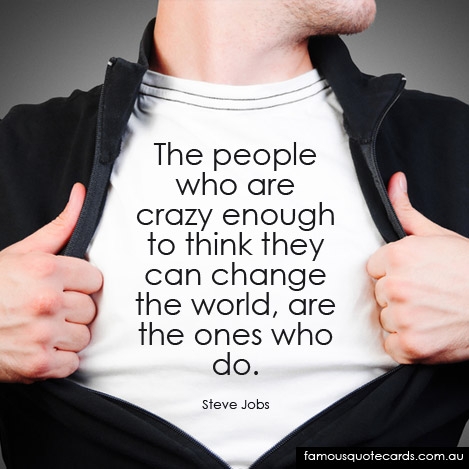 "The people who are crazy enough to think they can change the world are the ones who do."

Check out our other, related lists of the very best quotes: