Not Giving Up Quotes and Never Give Up Quotations
Here are our favorite not giving up quotes, selected from hundreds that we've come across on the subject, from a huge number of sources. These are what we consider to be the best quotations ever spoken on never giving up, from such truly inspirational people as Winston Churchill, Albert Einstein, and Brian Tracy.
---
Probably the most famous quote ever, on never giving up, from Winston Churchill, during World War II:
"Never, never, never give up!"

Ralph Waldo Emerson Not Giving Up Quote:
"Our greatest glory is not in never failing, but in rising up every time we fail."

Great Quote on Not Giving Up, from an Unknown source:
"When you feel like giving up, remember why you held on for so long in the first place."


Brian Tracy on Not Giving Up:
"Between you and every goal that you wish to achieve, there is a series of obstacles, and the bigger the goal, the bigger the obstacles. Your decision to be, have and do something out of the ordinary entails facing difficulties and challenges that are out of the ordinary as well. Sometimes your greatest asset is simply your ability to stay with it longer than anyone else."

Visual Not Giving Up Quote, from an unknown source:
"Don't be discouraged. It's often the last key in the bunch that opens the lock. "

Robert Louis Stevenson Not Giving Up Quote:
"Saints are sinners who kept on going."

The rewards of not giving up, a great quote from Albert Einstein:
"It's not that I'm so smart, it's just that I stay with problems longer."

Never Give Up on Your Dreams Quote, from an unknown source:
"Never give up on what you really want to do. The person with big dreams is more powerful than one with all the facts."


Simple Confucius Not Giving Up Quote :
"It does not matter how slowly you go so long as you do not stop. "

A quietly inspiring quote on not giving up:
"When the world says, "Give up,"
Hope whispers, 'Try it one more time.' "

A great not giving up quotation from Winston Churchill, with a touch of humor:
"Wars are not won by evacuations."

Charles F. Kettering Quote on Keeping Going:
"Keep on going, and the chances are that you will stumble on something, perhaps when you are least expecting it. I never heard of anyone ever stumbling on something sitting down."

Brian Tracy Never Giving Up Quote:
"Never consider the possibility of failure; as long as you persist, you will be successful."

Henry Wadsworth Longfellow Quote about Never Giving Up:
"Perseverance is a great element of success. If you knock long enough and loud enough at the gate, you are sure to wake up somebody."

Short, Wise Quote from Elbert Hubbard on Not Giving Up:
"There is no failure except in no longer trying."

Check out our other, related lists of the very best quotes:

Follow Us!
Want daily inspirational quotes?

We offer 4 ways:

1) Like us on Facebook!





2) Check out our InspirationalSpark blog!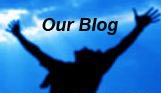 3) Follow Us on Twitter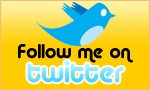 4) Set our home page up as your browser start page, and see new quotes every time you open your browser.
(See our quick and easy setup instructions.)
Our Partners
What's New?
Check out our latest additions: Encouraging Words for a Friend,Inspiring Quotes for Difficult Times, Inspiring Sports Quotes, Best Quotes on Happiness and Success, Inspirational Encouraging Quotes, Life Quotes and Sayings, Positive Quotes About Divorce,Letting Go Quotes, My Life Quotes, Best Quotes on Time, Memories Quotes.

We've also created a page to let you know what additions we've made recently to the site. Please check out our What's New page. Our encouragement quotes page is one of most popular, so we thought we'd point out a great source of encouragement greeting cards. Check it out.

Our sister site, QuoteArts.com, offers great inspirational quote greeting cards, inspirational quote note cards, and inspirational quote magnets. They've greatly expanded their collection of Borealis Press Greeting Cards. Check them out - you've probably seen them around, somewhere, and they're either very touching or very, very funny. And, don't forget our collections of inspirational posters and inspirational magnets. We've searched through our partners' stores, and picked out what we consider the best posters and magnets.
Also, if you haven't tried it yet, check out our site search feature, just below the menu on the left. Our site search lets you search using any word or combination of words in a quote or its author, and quickly find the page on our site containing those words. (Surround the words with quotation marks, to search for the specific combination of words.)
[
?
] Subscribe To This Site
We're planning even more new features and services for this year, so please check back often.