Self-Esteem Quotes
We've selected the very best self-esteem quotes, useful for reminding ourselves how valuable our own opinions of ourselves are, sometimes in spite of what we hear from others. Here are our favorite self-esteem and self-image quotes and aphorisms, from some truly inspirational minds, including Ralph Waldo Emerson, Eleanor Roosevelt, Golda Meir, and Lou Holtz.
---
St. Francis De Sales Self-esteem Quote:
"Do not wish to be anything but what you are, and try to be that perfectly."

Marta Kagan quote about listening to your heart:
"Listen to your heart above all other voices."

Self-esteem Quote from an Unknown Author:
"Be yourself. There is something that you can do better than any other. Listen to the inward voice and bravely obey that."

Judy Garland quote on being yourself:
"Always be a first-rate version of yourself, instead of a second-rate version of somebody else."


Lou Holtz quote on being who you want to be:
"You were not born a winner, and you were not born a loser. You are what you make yourself be."

Self-esteem Motto from an Unknown Source:
"To the world you may be one person, but to one person you may be the world."

Andre Gide Self-esteem Quote:
"It is better to be hated for what you are, than to be loved for something you are not."

Ralph Waldo Emerson Self-trust Quote:
"Self-trust is the first secret of success."

John Atkinson Quote on thinking for yourself:
"If you don't run your own life, somebody else will."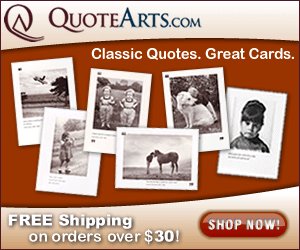 Ralph Waldo Emerson Self-esteem Quote:
"To be yourself in a world that is constantly trying to make you something else is the greatest accomplishment."

Classic Self-esteem Quote from an Unknown Author:
"The most important opinion you have is the one you have of yourself, and the most significant things you say all day are those things you say to yourself."

Eleanor Roosevelt's famous self-esteem quote:
"No one can make you feel inferior without your consent."

Golda Meir Quote on trusting yourself:
"Trust yourself. Create the kind of self that you will be happy to live with all your life. Make the most of yourself by fanning the tiny, inner sparks of possibility into flames of achievement."

Les Brown self-image quote:
"Someone's opinion of you does not have to become your reality."

Anna Freud Self-esteem Quote:
"I was always looking outside myself for strength and confidence but it comes from within. It is there all the time."

Check out our other, related lists of the
very best quotes
: